Sarah Tiffen
Housing Administrator
Call Sarah: 01603 625078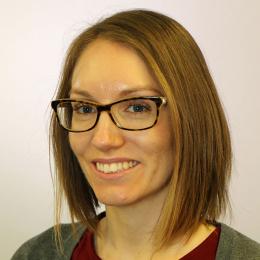 Sarah is currently on maternity leave.
Having joined Norwich Housing Society in 2013, Sarah oversees applications from tenants and the lettings process, and alongside Emily is the first point of contact for tenants. She organises and oversees routine repairs.
Originally from Beccles, Sarah has lived in Norwich for six years with her partner and her dog, and she loves walking, especially hill walking. She likes to get away in her campervan, with the Lake District a favourite destination. She is renowned for her baking expertise, with colleagues delighted when she brings the results to the office.