Sarah Batchelor
Scheme Manager
Call Sarah: 01603 625078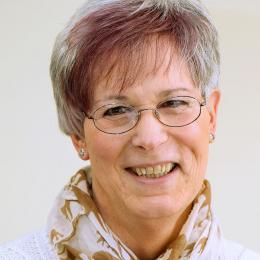 Sarah joined the Society in 2007. She works in the community with two other Scheme Managers supporting residents in their homes. Sarah oversees the running of Rotary Court, St Barnabas Court and the Society's new development Leander Court.
Originally from Essex, Sarah moved to Sussex where she spent 12 years as a Leading and Emergency Obstetrics Paramedic. When Sarah left the service she started work in Sheltered housing and has worked for three large Housing Associations.
Sarah is married and has two children and three grandchildren. Her hobbies are all form of needle work and singing in a local community choir.